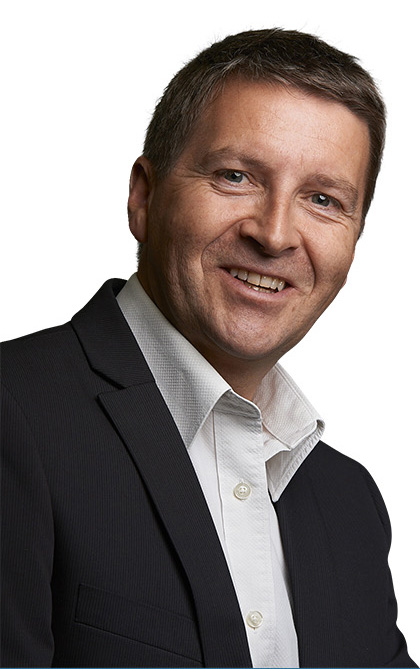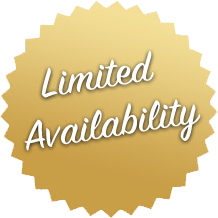 Get Your Team Performing At Its
Highest Capacity By Learning The Truth In
This One-Time Webinar
(Value $995)
The critical role behaviour plays in performance
The value of assessment tools and profiles for improving your team's productivity
The reality about team performance during and after a merger or restructure
The impact of different personality styles on daily team communications and performance
Don't Let Low Performance Show Up On Your Team
And Damage Your Business!
Team Performance: Why Can't We All Get Along?
Date: Monday, July 24, 2017
Time: 11:00am (Sydney Time)
Are You Ready To Transform Your Team Into A Top-Notch Group Of Professionals Who Work Together, Not Against Each Other?
If you manage a team of people, regardless of their role, you know it's not easy to get high performance from them. Even with the best intentions and support at your fingertips, at times it seems they will never perform.
There is an assumption that, because you may know another person, that you understand them. The truth is that you probably don't. As human beings, we think we understand people because we make judgments about them. This judgment happens without any conscious effort.
The consequences of that judgment-making process can be unhelpful. If your judgment is incorrect, you will behave towards the other person based on a flawed, primitive reaction. For example, you may judge that someone behaves in a particular way based on what that person wears. You may immediately dislike that someone based on your perceptions of appearance.
That is not helpful when trying to create a high-performing team.
When people don't see eye-to-eye in the workplace, the pressure mounts. Pressure comes in many forms, such as pressure from senior management for better performance, cuts in costs, increases in productivity, higher sales, and more. There may be verbal exchanges which at best are uncomfortable and, at worse, demanding or even threatening.
Often the pressure on the executive comes from an even more senior executive. This is then passed onto the team. People who don't understand how each colleague behaves under pressure will find working together an even bigger challenge. Conflicts start to arise – maybe one person blames another for a report not being done on time – and suddenly it seems the whole team is awash in conflict. And the friction is due to people not understanding how to put their point across.
If this sounds familiar, you are not alone. If you want to find out how to prevent this and other common cycles from disrupting your team's ability to give their best performance, you won't want to miss this one-time-only, exclusive webinar.
Team Performance: Why Can't We All Get Along?
Date: Monday, July 24, 2017
Time: 11:00am (Sydney Time)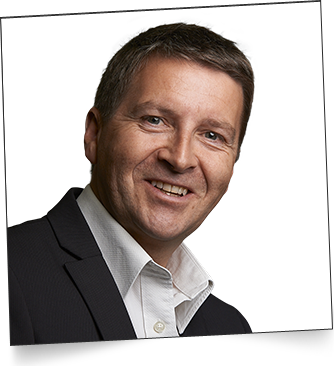 The Most Sought-After Authority On People Performance And Effectiveness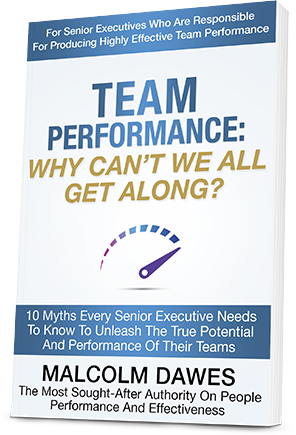 As a senior executive who is measured and rewarded based on the performance and effectiveness of your
team, you want and need your team to perform at their very best. Whether your business is telecommunications, computer software, disruptive technologies, insurance, or employment services, you need to understand how to work with people to achieve high performance.
This webinar will transform your way of thinking about creating high performing teams and how to unleash their best performance every day to drive company success.
Malcolm Dawes is the most sought-after authority on people performance and effectiveness for senior executives who are responsible for producing high performing teams. He is the author of the best-selling book Team Performance: Why Can't We All Get Along?
For over 30 years, Malcolm has experienced first-hand the struggles that executives face with accelerating the performance of their teams and has been engaged as a performance expert by large multinational companies around the world such as Lloyds Bank, Pfizer Pharmaceuticals, and Sony Consumer Electronics, as well as many small and medium businesses.
Malcolm understands human nature, with all its disparities in personalities and what it really takes for everyone to get along. He knows how to maximise the potential of teams and their ability to create results.
Based on his experience, Malcolm has come to the conclusion that, if you can uncover your team's potential at the individual level instead of looking at them as a group of one, you'll finally be able to unleash their true performance.
Here's a sample of what you'll learn at the FREE webinar Team Performance: Why Can't We All Get Along?
How to create more team harmony with colleagues and stakeholders
How different behaviours are normal, natural, and yet sometimes cause big trouble
Why using profiles and assessment tools can be counterproductive
Why it's critical for your team to communicate in ways that appeal to others
How the wrong behaviours can cause conflict, damage relationships, and lose customers
Team Performance: Why Can't We All Get Along?
Date: Monday, July 24, 2017
Time: 11:00am (Sydney Time)